Cincinnati
Cincinnati Mill Replacement Parts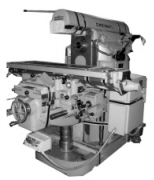 Replacement parts for Cincinnati Mill machinery are in stock and available for immediate shipment. Machine parts including gears, shafts, electric motors, switches and more.
Cincinnati Mill Services
Many replacement parts are in stock for all types of machinery, contact us today.
Contact
In Stock
MSI has both new parts and used parts in stock for all Cincinnati Mill machinery. Call today for your replacement parts and get your machinery back up and running.
Manufactured
Contact
Hard to find
MSI carries many parts in stock however Cincinnati Mill machinery has been around for a while so some parts are hard to find. MSI has been in the business for decades and have accumulated many resources giving us the ability to locate those hard to find parts.
Contact