National Acme
National Acme Machinery Parts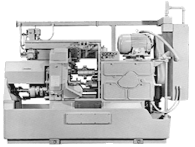 We have many National Acme Replacement Parts In Stock and have the capability to manufacture almost any National Acme Service Part you may require to get your National Acme Machine up running as well as keeping it in good working order.
We can supply rebuilt or rebuild sub-assemblies such as clutches, gear boxes, chucks, etc… as well as supply new and good used parts for them.
Contact us today for all of your National Acme Machinery Replacement Parts!
Contact
We stock, can supply, and manufacture many Grinder Parts, Gears, Shafts, Clutches, Clutch Parts, Feed Screws, Chucks, Chuck Parts, Chuck Jaws, Bearings, Seals, Switches, Handles, Knobs, Pulleys, Cables, Tools, Tool Holders, Slides, Motors, Pumps, Filters, Worm Gears, Speed Gears, Spindle Gears, and just about any replacement part you may require to service your National Acme Machinery.