DeVlieg
DeVlieg Machinery Parts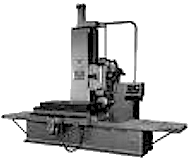 Many DeVlieg Machine Parts are in stock, if we do not have it in stock we can locate the parts you require or in most cases we are able to manufacture high quality replacements to your specifications.
Contact us today for all of your DeVlieg Machinery Replacement Parts!
Contact
DeVlieg Services
MSI carries many Devlieg Machinery parts in stock and also, in most cases, can manufacture replacements parts to spec.
In Stock
MSI carries both new and used parts for DeVlieg machinery. Call to today for your replacement parts and get your machinery back in service.
Manufactured
MSI has full machine shop capabilities and can manufacture parts to your specifications.